As an apparel brand, garment sizing is critical, and a difficult area to manage. Since starting at Starboard Apparel our product designer, Pippa Williams, has implemented a Starboard standard set of measurements, which are used as the basis for all of our clothing.
People come in all different shapes and sizes, making it almost impossible for a brand to produce clothes that will fit every person perfectly. There are companies dedicated to producing studies and reports to work out the average size of a man, woman or child, and these can vary across continents and even neighbouring countries.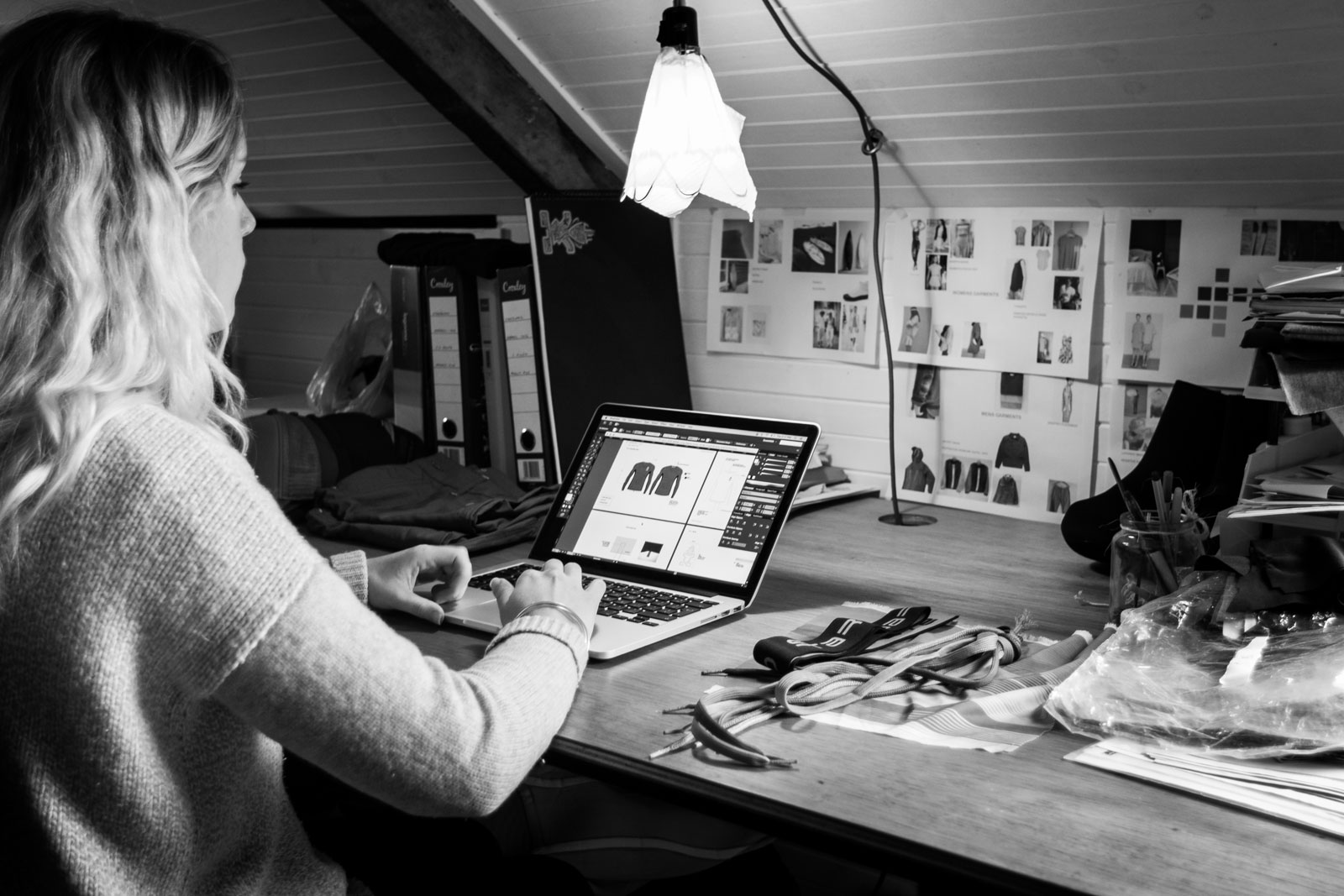 SIZING GUIDE
For Starboard Apparel, with an athletic physique in mind, the body measurements for Men are as follows:
For Women we use the following measurements as a guide:

ⓘ Our garments are made to fit these measurements depending on the stretch and thickness of fabric, style of garment and different panel layouts.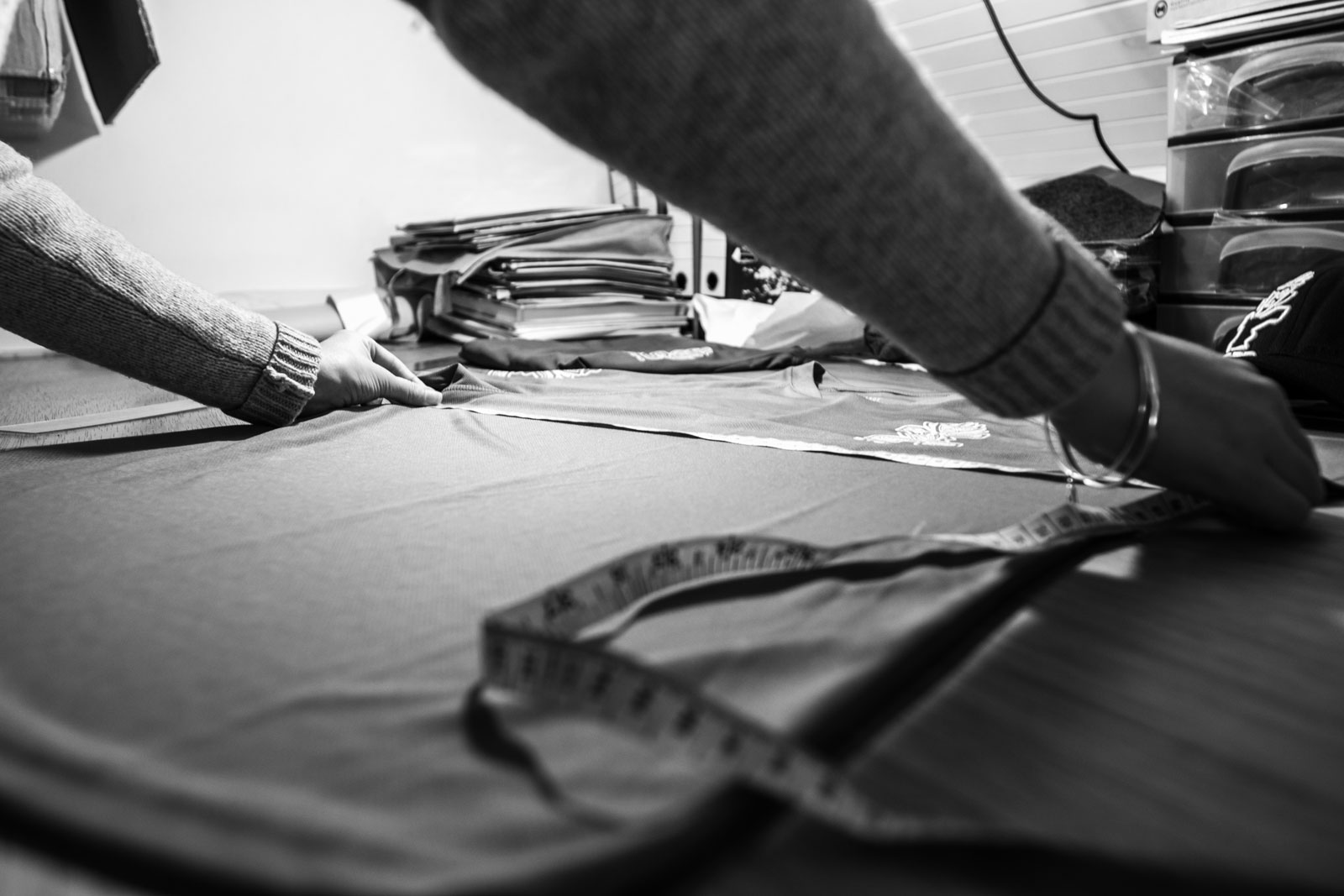 SIZE GRADING
Changing the measurements of garments to fit different sized people (S / M / L) is called grading. The difference between sizes will vary between brands depending on the 'grading rule' they implement, which determines how big or small a garment will be. Usually, you start by making an initial garment in a size Medium then grade up and down to create the full range of sizes.
Looking at the tables above you can see that there is a 5 cm difference between sizes. So, generally, garments will increase or decrease by this amount. However, when you get to Extra Large sizes the grade rule will sometimes jump to make a top a bit longer for example. Likewise, when grading down to smaller sizes, the grade rule or increment will be smaller so that the garment doesn't end up too small. This is more critical in menswear and especially in sportswear as a small athlete may still be broad-shouldered for example, so we need to allow for this.
CUT & FABRIC
Cut and fabric will also make a difference to the fit of garments. Stretchy items are particularly tricky and will sometimes follow a completely different set of grade rules to a garment that has no stretch.
A number of Starboard's products are cut for a specific purpose. For example, our compression tops are smaller than our regular Lycra rash guards. The hint here is in the name 'compression'. These garments are meant to compress certain muscle groups and areas of the body to increase blood circulation and improve athletic performance. You must also consider that when a garment is wet it stretches, so waterwear must always feel a little bit too tight when dry if you are expecting to spend a lot of time in the water (intentionally, or not!).
For this same reason, our boardshorts tend to be cut tight at the waist with little or no stretch to stop them coming off when you wipeout. T-shirt cut is always a tricky area as this is very much down to personal preference and style. Our tees have a slim cut and are fairly long in the body for those of you who like to paddle in T-shirts to avoid any gapping.
SIZING SUMMARY
Hopefully, this information will help you to choose the right size for your body type, please use the measurements provided in the table as a guide. If you are in-between sizes then choose a size up for a looser fit and a size down for a tighter fit. Keep in mind the material that has been used too and the purpose of the garment.
For help measuring or for more information, please take a look at our 2016 Size Chart.